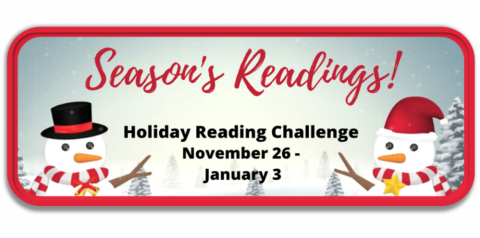 NOVEMBER 26 - JANUARY 3
Starting on Thanksgiving day - it's the Omro Library's Season's Readings Holiday Reading Challenge! As with this year's Summer Reading Program, we will be using the online program Beanstack, at omrolibrary.beanstack.org. The challenge is for readers of ALL ages. Read for a chance to win prizes, and to help us reach our community goal of 10,000 minutes read over the holidays.
Register any time at omrolibrary.beanstack.org.  Start logging on Thanksgiving Day.