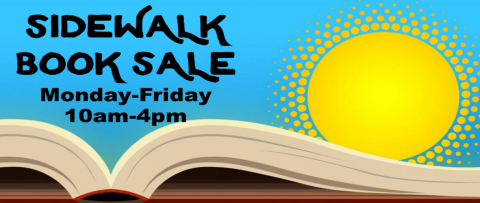 We're having a SIDEWALK SALE!
We have books for sale in front of the library, Monday-Friday, 10am-4pm (weather permitting).  ADULT FICTION & NONFICTION BOOKS (10¢ each), CHILDREN'S BOOKS (5¢ each), DVDs & BOOKS ON CD (50¢ each), with a new selection every day.  (So stop by often!😉) 
Please have exact change or give extra to benefit the library as we are not dealing with change at this time.
Sponsored by the Friends of the Omro Library. All proceeds go toward library programming and materials.